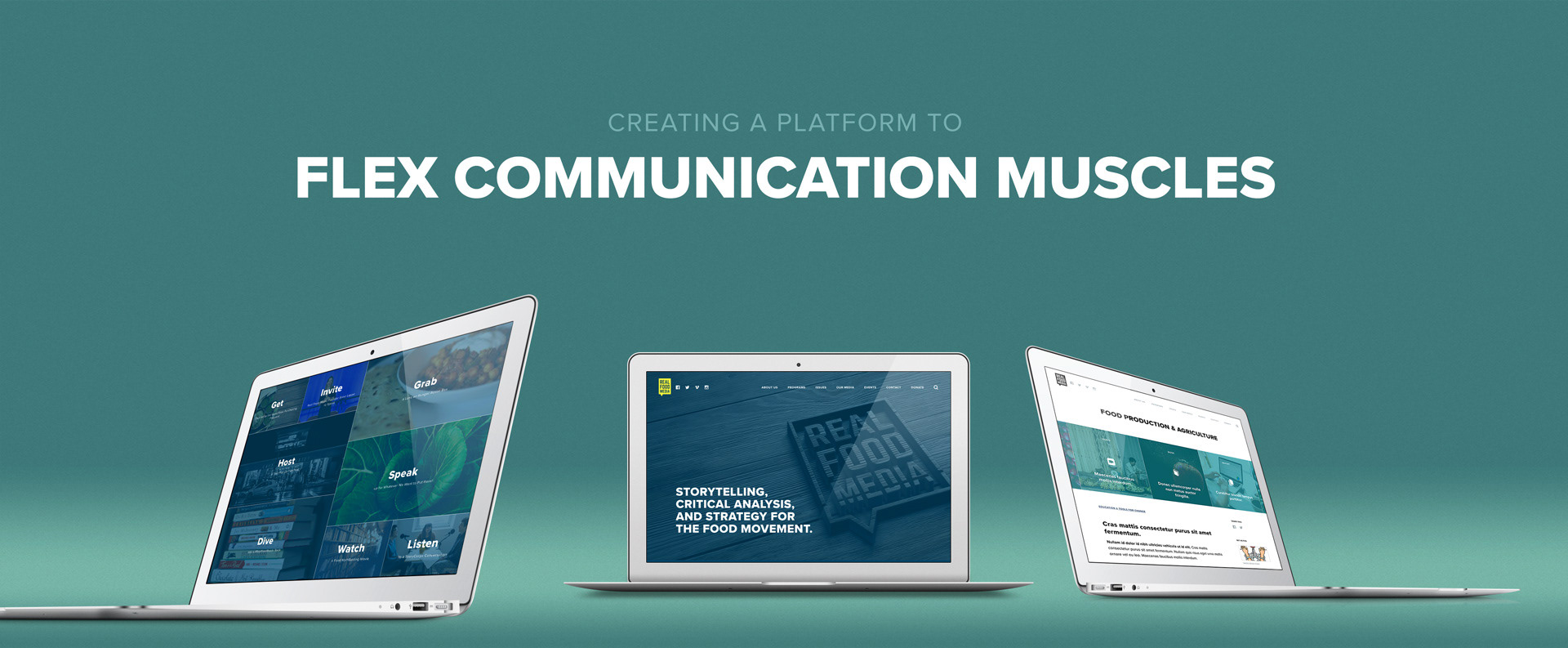 Website design and brand guide for a cutting-edge food movement organization.​​​​​​​
Real Food Media is an organization that uses a wide range of communications tools (videos, radio, podcasts, social media, public speaking, and storytelling) for food system transformation. The problem was they had too many portals for delivering that content to their users and wanted to switch to just one main website to do the job.
With content organization and flow being vital, I spent a larger amount of time revising wireframes with the client. They thoroughly enjoyed this extended phase of the process as it allowed us to quickly explore ideas and prototype various methods of delivering the content before landing on the best solution.